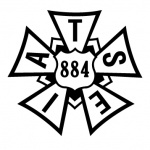 Please consult our CA Labor Law Blue Book Summary Guide menu here for topical statutes and regulations governing the employment of minors in the Entertainment Industry or visit the CA Department of Labor Standards Enforcement (DLSE) website  for a complete  listing of all CA Child Labor Laws.
California Code of Regulations, TITLE 8
Chapter 6. Division of Labor Standards Enforcement, Subchapter 2. Employment of Minors in the Entertainment Industry
To see state-by-state requirements for employing Minors in film, please click here.