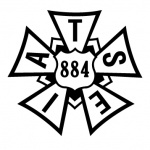 Do I need to hire a Studio Teacher if my shoot is on the weekend? In the summer? On a non-school day?If I can't afford one? If the minor will only be used for 2-3 hours? If the parent/guardian will be with the minor?
Yes, to all of the above. The CA Child Labor Law requires a licensed Studio Teacher to be on set whenever a minor is employed (paid or unpaid). Studio Teachers are responsible for the safety, welfare and education of minors. That includes weekends, holidays and summer. A parent or guardian must ALSO be on set at all times with a minor, in addition to a Studio Teacher. The laws apply to minors working a few hours or all day.
Do I need an actual Studio Teacher or can I hire my friend, who is a regular school teacher? How do I know if the person I hire is a licensed Studio Teacher?
You must hire a CA certified Studio Teacher, with a valid "green card" from the DLSE. You should ask to see the teacher's license before hiring a Studio Teacher. You can look up licensed Studio Teachers on the DLSE's website (the link is on the Resources page on this website).
What should I do if I show up on set with my child and there is no Studio Teacher?
Let the production know that they are breaking the law and ask them to secure a Studio Teacher before the minor is put on the clock or taken on set.
Is a Studio Teacher required for wardrobe fittings, table reads, or publicity events?
Yes
If I am a parent and a director or producer comes to me and asks to keep working my child after the legal working hours, can I give my permission to do so?
No. It is against CA law for minors to work past their legal working hours. There is no overtime or "grace" period for minors.
What do I do if my child's call time is 2 p.m., he/she is instructed not to attend school, and I am told that he/she will be shooting into the night, for their full 9 1/2 hours? 
Please let production know that schooling for children in 6th grade or below must be completed by 4 p.m., which would mean that the latest the child could start work would be 1 p.m., in order to finish on time. Minors in 7th grade or above can complete schooling by 7 p.m.
If I home school my child, can I instruct my child while he/she is working on set?
No. Only a licensed Studio Teacher can instruct your child while he/she is on set working.
If the call time for the minor is 11 a.m., can the minor go to his/her regular school for a few hours, before showing up for work?
If the minor attends his/her regular school, it is counted as 6 hours of the child's work day. If the child is instructed on set, the total hours for schooling is 3. Unless the minor will only be on set working for an hour or two (depending on his or her age and legal work hours), it rarely makes sense to send the child to regular school before showing up for work. The decision should be made by production, based on the shooting schedule for the day.
The director or producer would like to use his or her child as background in a scene. Does the minor still need a work permit if he or she is related to the director or producer?
Yes. All minors working (being directed) in CA must have a CA work permit. An emergency 10-day permit is available to any minor who has never previously been issued a work permit.
Can a minor over the age of 16 obtain a temporary 10-day permit?
No, the DLSE currently does not allow minors over the age of 16 to obtain a temporary 10-day permit.